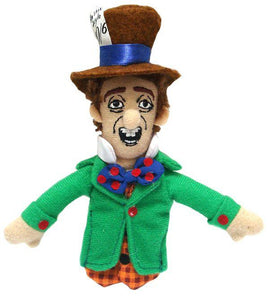 No tea party would be complete without our Mad Hatter finger puppet. He's also a magnet you can stick on your fridge when you're done.
Size: 4 inches tall
Finger Puppet and Magnet
The Unemployed Philosophers Guild's Magnet Personalities -- finger puppets in the likenesses of some of the world's greatest thinkers, artists, writers, and political figures. Now you can have inspiration at the tip of your fingers or the front of your fridge.