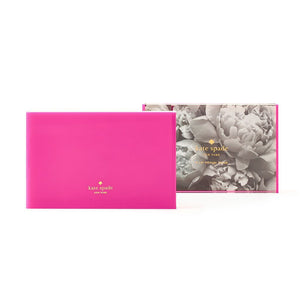 Kate Spade has always been a master of fun colors and patterns including with this acrylic, stand-alone frame. You slide out the clear portion, pop a photo in, put the clear acrylic portion back in, and enjoy the beautiful frame and photo you have added. A great gift for those numerous Kate Spade fans or someone who needs a picture frame. Get yours while they last! 
Brand-new condition.
Dimensions are 6"x 4"x 1 1/4 inches.