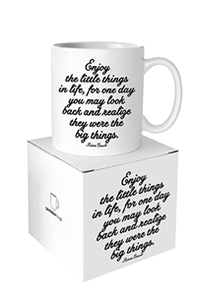 Make every morning a good morning with a little inspiration with that first cup of Joe.
14 oz
ceramic matte finish
microwave and dishwasher safe

Limited quantity, discontinued mug

item reads: "'Enjoy the little things in life for one day you may look back and realize they were the big things. -Robert Brault'"