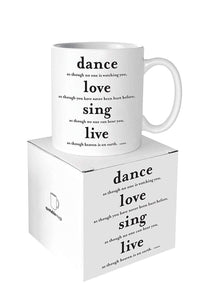 Make every morning a good morning with a little inspiration with that first cup of Joe.
14 oz
ceramic matte finish
microwave and dishwasher safe
item reads: "'Dance as though no one is watching you. Love as though you have never been hurt before. Sing as though no on can hear you. Live as though heaven is on earth. -Souza'"